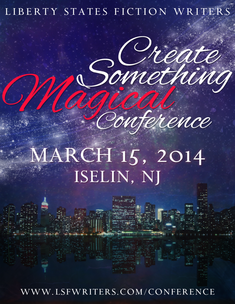 I'll admit I adore conferences. Unabashedly living and breathing and talking romance twenty-four hours straight for four days with 2,000 other people is my idea of heaven. The fancy publisher parties, the loads of free books, the excuse to get dressed up...LOVE it! I'm headed to the RT convention in New Orleans in two months, and I'm already counting the days.
But huge cons are not the only way to go. Last weekend I participated in the Liberty States Fiction Writers Create Something Magical conference, and had a blast. Here are the reasons why everyone should consider adding a smaller, regional con to their schedule:
Location and affordability. Find one close to you, preferably within driving distance. One tank of gas is much easier to swallow than a cross-country plane ticket. This particular con had a readers track for $75 and a writers track for $125. For a jam-packed day, that is a deal you can't beat. They won't break the bank (unless you go hog-wild at the book fair).
Speaking of the book fair, that can be a huge plus. Our keynote speaker was the awesome and famous Sherrilyn Kenyon, and she stuck around to sign at the book fair. People were lined up out the door, but because it was such a smaller conference, the line was fast and reasonable. People were able to wander the ballroom and not just frenziedly shop for books. Every reader that bought one of my books stopped to chat for at least five minutes. We actually had the chance to connect, rather than just transact. That is a big benefit to both authors and readers.
Accessibility - I wandered into the lobby to grab a soda and ran into two delightful women who had just zoomed through
four
pitches to editors and agents. No slush pile for them! We started chatting, and I ended up giving them quite a bit of advice - kind of an aspiring writer counseling session. When do you get the chance to pick the brain of published authors? At a small gathering like this one. Everybody is there to share and have fun.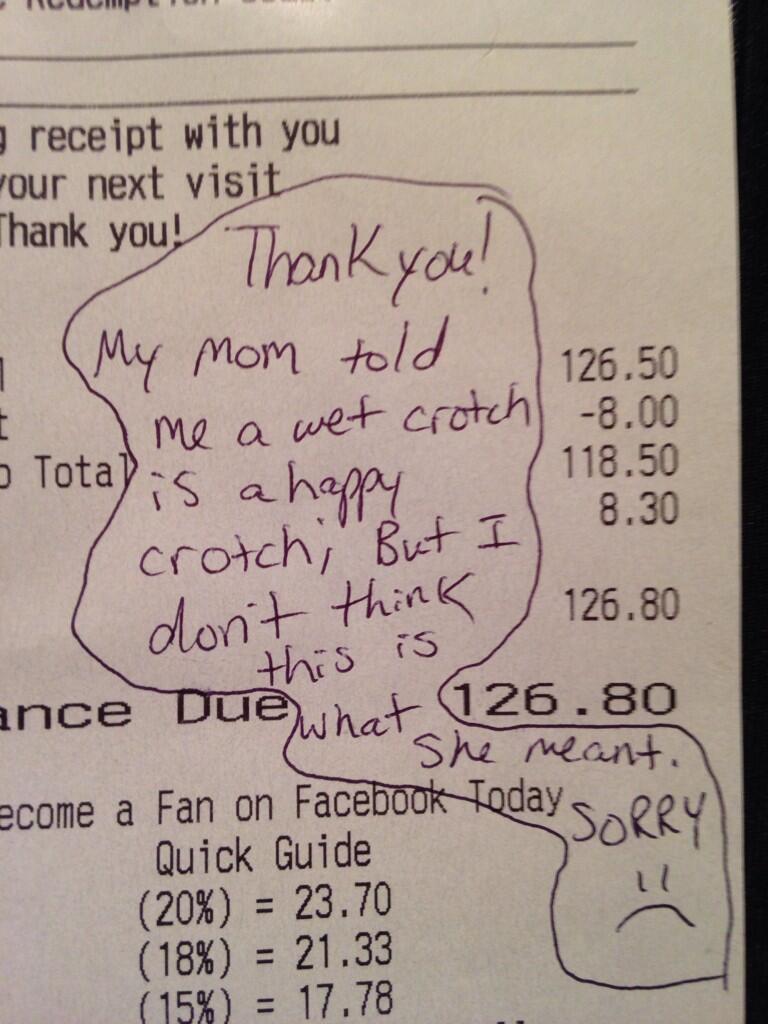 And speaking of fun, well, you put a bunch of friends together who only see each other once a year and usually only chat on social media, and you get a boatload of fun and shenanigans. Two of us went to dinner with an awesome blogger, because 1) she's awesome (everyone should check out
Read Love Blog
, and 2) we didn't want to be just faceless authors begging for reviews. We wanted to laugh and drink together...which is what led to this hysterical photo. Our waitress dropped an entire strawberry mojito right into her crotch. We laughed it off, but the night was truly made when she left us a note on our bill. The waitress had no idea we were romance writers, so she lucked out making this ballsy comment to us. Take the time to make moments and seize opportunities at a smaller conference. You'll be thrilled you did.